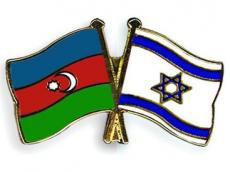 Israeli Ambassador to Azerbaijan Rafi Arpaz made the remark at the meeting of with Azerbaijani Labour and Social Security Minister Salim Muslumov, Jewish News reported.
At the meeting, Muslumov briefed the ambassador on the development of the Azerbaijani economy and the fact that the government also ensures social security of representatives of the Jewish community, who are also running their business in Azerbaijan.
Muslumov said that the GDP of the country grew 3.2-fold as well as that of the non-oil sector by 2.6-fold. He went on to say that amount of investments rose 6.5 times and incomes of population 6.5-fold.
According to Muslumov, 55,600 businesses and over 1.2 million new jobs have been created over the past decade thanks to the policy of President Ilham Aliyev.
He underlined that the jobless rate fell to 5% and poverty to 5.3%.

/AzerNews/