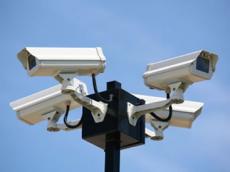 By AzerNews
Thanks to the "Safe City" project of the automated control system of Azerbaijan, 105 crimes were solved in 2013. Some 8,401 road accidents, including 111 running-down accidents, 328 cases of breach of the peace, 11 cases of auto hooliganism and 74 cases of fire were also handled last year.
Azerbaijan allocated 23.6 million manats from the state budget to the development of the automated control system of the country, the Parliament stated in a report on the results of 2013.
Some 3,490 cameras were installed in 1,309 points of Baku within the project. Some 6,918 cameras, including 1,320 mobile and 5,598 stationary cameras has also been installed and connected to the system in 1,779 different points of Azerbaijani regions and main roads, including the Baku Metro.
Using a "Number Identification" system, the state plates of 149 vehicles were defined, 121 of which were detained, including 19 vehicles with stolen license plates.