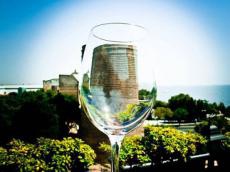 By AzerNews
Travelling is the only thing you buy that makes you richer, says one of the famous quotations of these days. And if you have decided to make yourself a bit richer by traveling to Azerbaijan, you need to know some life hacks to really enjoy your stay.
If your destination is Azerbaijan, you must get a visa. Single entry visas to Azerbaijan make it possible to stay in the country from three days to three months, while multiple entry-exit visas are valid for a term of one to two years.
Get your visa
Duty rates for visa types vary from $40 to $250, unless you are Turkish, Japanese, or Pakistani and enjoy beneficial rates.
You must know beforehand that visa applications to Azerbaijan are considered within a month at the latest, or 48 hours if the visit is urgent.
Documents required in Azerbaijani embassies for getting a visa include 1 application form, 2 color photos (3x4 cm on a white background), passport or ID document, an invitation, tourist voucher, or other information confirming the purpose of visit, and a receipt confirming the payment of the state duty.
If you are not a person who likes this routine paper work, you can also turn to our local tourism companies, which will kindly prepare an electronic visa for you.
There are over 30 travel companies authorized to issue e-visas in Azerbaijan, Chingiz Mursalov, Inbound Tourism & MICE Manager at a tourism company told AzerNews.
Improtex Travel, PASHA Travel, Victory tour, ENC tours, and Greenwich travel are some of the well-known and trustworthy companies able to provide services at a good level, he confirmed.
"Any tourist can book a hotel, buy a ticket, and send documents to these agencies to obtain a visa. After paying the state duty and the agency commission of 40-60 manats ($50-$75), the guest can apply for an electronic visa, which is issued within 15 working days or even faster. Therewith, there is no need for visiting the embassy. The submission of documents will be done online," he said.
After making a decision to visit the "Land of Fire", you need to buy a ticket and book a hotel, for which you need some detailed information.
Out and return
There are many transport options for coming to Azerbaijan, but tourists from distant countries prefer traveling to Azerbaijan by air.
Many leading European airlines fly to Baku Heydar Aliyev International Airport and other airports in the country, operated by the national airline operator AZAL. Flights schedule and prices are available at AZAL's website.
Find a place
As for selectig a place to stay, there is a broad range of hotels depending on the money you want to spend. There are the exquisite five-star hotels of the world-known brands, and cheaper and cozy hotels located in the city center.
There are over 120 hotels only in Baku, the Absheron region, and the Sumgayit city; 40 of them are three-star hotels, while 64 and 31 ones are four- and five-star hotels respectively. You can book a room online in most of these hotels.
Do not be surprised at such a large number of high-ranked hotels; they are always in demand in Azerbaijan, as a lot of international events are held in Azerbaijan these days.
Many tourists will definitely like to spend less money on hotels, but enjoy the best accommodations. If you want to stay in a comfortable "family hotel", you must know that prices start from 50-70 manats ($64-$90) per person for a night with breakfast, while the average price is 80-120 manats ($100-$155) per person.
Such hotels are commonly situated in the city center, which facilitates traveling in the city and sightseeing. Many such hotels are in the Old city, the heart of the capital city. So you can stay at a priceless location - like ancient Baku fortress - even with moderate funds.
We have disappointing news for those who prefer to stay in hostels, because this service is not highly developed in the country. You may find two or three hostels with 25-35 manats ($35-$45) for a stay, but these rare places are always full of people.
You can also find more information on hotels in Baku with useful reviews by travelers at websites such as booking.com, or tripadvisor.co.uk.
So, when you are ready, get your visa and come to one of the most welcoming countries of the Caucasus!
If you have any questions, please feel free to contact me at nigar@azernews.az to discover the Land of Fire together.