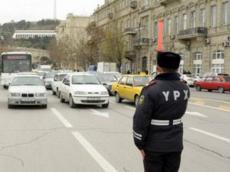 On the day of national mourning today on Jan. 20, the movement of traffic and pedestrians was stopped for a minute, in the memory of the victims of the January 20 tragedy.
A minute of silence followed by horns of ships in the Bay of Baku, metro trains and railway trains.
On the night of January 19-20, 1990, 137 people were killed, 744 civilians were injured, and 841 people were illegally arrested in Baku.
The Soviet troops that entered Baku, destroyed 200 apartments and houses, 80 cars, including ambulances, and a large number of private and public property.

/Trend/