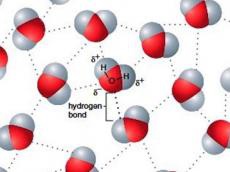 By AzerNews
Azerbaijan's Radiation Problems Institute has carried out studies to obtain molecular hydrogen in aqueous and hydrocarbon systems, Azerbaijan's National Academy of Sciences reported on January 16.
The studies aimed at obtaining molecular hydrogen under the influence of radiation and with the participation of zirconium dioxide and aluminum oxide catalysts.
The study was held by Institute's Radiation chemistry of heterogeneous processes laboratory in cooperation with the Boreskov Institute of Catalysis of the Siberian Branch of the Russian Russian Academy of Sciences, and National Research Centre named after Kurchatov.
Head of the Laboratory, Ph.D. in chemistry Teymur Agayev said the research is aimed at studying conditions yielding hydrogen in aqueous and hydrocarbon systems' dependence of temperature. It was found that during the radiochemical processes, the temperature rise in these systems leads to an increase in product yield and at 400 degrees Celsius this process becomes chain.
Based on these results mathematical modeling of the radiolysis of these systems is provided.
Hydrogen is a colorless, highly flammable gaseous element, the lightest of all gases and the most abundant element in the universe, used in the production of synthetic ammonia and methanol, in petroleum refining, in the hydrogenation of organic materials, as a reducing atmosphere, in oxyhydrogen torches, and in rocket fuels
Azerbaijan's Radiation Problems Institute, established in 2002, is the only institution in the country, which covers such fields as use of nuclear energy for peaceful purposes, radiation safety, radioecology, energy, chemical and physical problems and others.