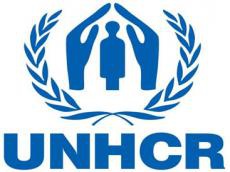 By AzerNews
The UN High Commissioner for Refugees (UNHCR) allocated$5.85 million to Azerbaijan, a statement posted on the website of the organization said on January 17.
The report said that $4.397 million of the mentioned sum is considered for the implementation of programs for refugees, $321,299 was earmarked for persons without citizenship, and $1.131 for the internally displaced persons.
The report notes that along with Azerbaijan, UN High Commissioner allocated about $195 million to Turkey, $14 million to Georgia, $11 million to Ukraine, more than seven million dollars to Russia and four million dollars to Armenia.
Over one million Azerbaijanis became refugees and internally displaced persons (IDPs) as a result of Armenian occupation of Azerbaijani territories in early 1990s.
As a result of the Armenian occupation, one in every eight persons in Azerbaijan has been compelled to live as a refugee and internally displaced person.
The refugees are temporarily settled in 62 cities and regions of Azerbaijan in more than 1,600 settlements.
Those Azerbaijanis who were displaced from their homes as a result of the brutal war had to live in refugee camps, tents and wagons, in very difficult conditions.
The Azerbaijani government made the refugee and IDP problem its high priority and prepared numerous projects and programs in order to improve the living conditions of the refugees. The people who held refugee status were granted compensations and benefits. Extensive measures were initiated to ensure social protection of the refugees since Azerbaijan's oil strategy began to bear fruit.
The Azerbaijani government continues taking measures to resolve the social problems of the refugees and IDPs. Every year, a large amount of funds is allocated for this purpose from the state budget, the State Oil Fund, the state energy firm SOCAR and other sources.
Despite the state care, the people who compelled to live the life of refugees and IDPs wait for the resolution of Nagorno-Karabakh conflict and wish to return to their native, ancestral lands.
Since a lengthy war in the early 1990s, Armenian armed forces have occupied over 20 percent of Azerbaijan's internationally recognized territory, including Nagorno-Karabakh and seven adjacent regions.
Long-standing efforts by the US, Russian, and French mediators have been largely fruitless so far.
Armenia's military aggression has cost the life of over 20,000 Azerbaijanis, 4,866 are reported missing, almost 100,000 were injured, and 50,000 were disabled.