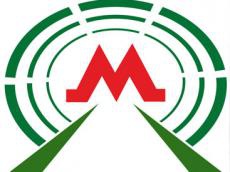 Baku Metro will be provided with corporate mobile communication system of DECT (Digital Enhanced Cordless Telecommunication) standard, a source in the telecommunications market told on Jan.14.
At the initial stage DECT base stations will be installed within the territory of 28 May station, and later their application will be extended to all other stations of Baku Metro.
Panasonic company is a supplier of equipment.
Communication of DECT standard is designed to provide mobile communications within the territory of enterprises of those employees whose work is permanently or substantially related to the absence at a permanent workplace.
DECT wireless communication has a working range from 1880 to 1900 MHz. The range of DECT base station hits 50 meters in a building and 200 meters in open space.
/Trend/