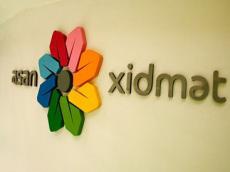 Five more ASAN Service centres are planned to be opened in Azerbaijan in 2014 on the president's order, chairman of the State Agency for Services to Citizens and Social Innovation under the Azerbaijani President Inam Karimov said at a press conference on Wednesday.
"An ASAN Service centre is planned to be opened in the Sabunchu district of Baku in March," Karimov said. "After its opening, the citizens will be able to apply to any service centre regardless of their place of residence in Baku."
"ASAN service's mobile services will be rendered to Baku's residents from February," he said
"That means citizens will be able to request this service," he said. "It will be paid to the citizens except for those with disabilities. The list of services is planned to be expanded in 2014."
"The service accepts complaints and petitions from citizens," he said. "These are examined and measures taken in accordance with the requirements of the legislation."

/Trend/