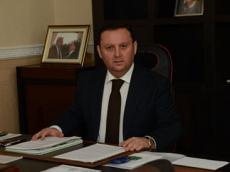 BRITISH SCHOOL IN BAKU (BSB)
After gaining independence for the second time, Azerbaijan started to build new economic and cultural relations with many countries. In very short period of time, we started to integrate to Europe, and many countries recognized Azerbaijan as an independent republic. Gradually, Azerbaijan drew other countries' attention with its political, economic and cultural resources. Today, thousands of Azerbaijani students are studying in different prestigious universities around the world. It is considered as a result of attainment and achievement of education in Azerbaijan.
Now, there are a lot of international schools in Azerbaijan that have adopted foreign curriculum. The main purpose of such schools is to teach different foreign languages and culture to young generations. One of the most important things, of course, is to train highly qualified specialists. Students who learn many foreign languages today, will represent our country abroad tomorrow. They will convey the real historical facts of Azerbaijan to other nations.
British School in Baku is one of those innovative secondary schools in Azerbaijan that has includes such qualities.
Although it was established only in September 2007, we are a relatively new school who are constantly seeking ways to improve even further. Our school has become known as the only British International School in Azerbaijan. It is the only private school in Azerbaijan that meets all English requirements and standards, as well as implements national curriculum provided by the Azerbaijan Ministry of Education. Our teaching is based on the English National Curriculum, which we adopt for life in an international setting. In addition to the national certificate, issued by the Azerbaijan Ministry of Education, our students get IGCSE and A level certificates as well.
We provide a quality education for school students, based on the English National Curriculum, leading to UK public examinations and entry to many prestigious universities around the world. Every year, we have about 30 leavers who graduate from our school and study in many reputable universities in the world. The qualifications earned at BSB allow them to get direct entry to university programmes.
More than 40 highly qualified expat teachers are currently working in our school, and there are more than 500 students.
Since 2007, our school has been a member of many reputable educational organizations. BSB is an official representative of Cambridge International Examinations (CIE), an official Edexcel center of learning, a member of Council of International Schools (CIS), accredited member of Qualifications and Curriculum Authority (QCA) and BSB is an associate member of Council of British International Schools (COBIS).
During three years, our school was inspected by COBIS. Last inspection was held in the first week of November 2013. During the last inspection, the school's teaching assessment, implementation of curriculum, facilities and security were strictly inspected. As a result, British School in Baku was officially accredited by COBIS and was recognized by the UK Department for Education as the only school in Azerbaijan that meets all English requirements and standards.
In order to share the achievements of the school achieved, we met with BSB's Chair of Board of Governors Prof. Dr. Samir Valiyev.
We are very happy and honored to be the only accredited school in Azerbaijan. Of course, in achieving this goal, we strongly feel the care and attention of the President of the Azerbaijan Republic Mr. Ilham Aliyev. We also believe that Minister of Education Mr. Mikayil Jabbarov does his best to help and support the young generation to get high quality education both in Azerbaijan and abroad.
British School in Baku is the only school in Azerbaijan where school students can get high quality education according to English National Curriculum, at the same time we implement Azerbaijan National Curriculum provided by Azerbaijan Ministry of Education.
Of course, nobody could teach in BSB better than British nationals. That's why the majority of school administration staff are British. As mentioned above, in addition the Azerbaijani secondary school certificate, we provide IGCSE and A Level certificates which allow our students to apply for all universities over the world.
British School in Baku has modern facilities. We have large and light classrooms which are all equipped with smart boards and projectors. Quite modern art and music rooms, computer and science laboratories, 2 big libraries and canteens are available for our students. We also have 2 gyms with one big outdoor stadium. Wireless internet is also available for students and teachers all around the school. All the school materials and textbooks are ordered and supplied from the UK.
To keep close relations with parents, we regularly try to inform them about their children's progress and achievements. We arrange parents meetings and invite them to school to let them know about news and events that take place at the school.
British School in Baku also provides a wide range of educational programmes abroad for students of different ages. No matter where and what kind of courses students prefer to study, our professional specialists can help them to find the most suitable course that meets their requirements. In this regard, BSB's International Department cooperates with a great number of educational institutions around the world.