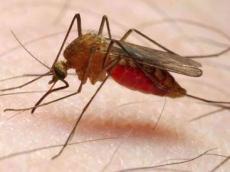 For the first time in 2013 no one was infected with malaria in Azerbaijan.
Deputy director of Republic Hygiene and Epidemiology Center Vagif Abdullayev said epidemiological stability regarding malaria has been recently achieved in the country thanks to the large-scale measures.
According to him, prophylactic measures against infectious diseases were continued. Vaccination plan was fulfilled 95-99%, as a result of it manageable diseases were reduced. No cases of measles, diphtheria were recorded in 2013, cases of epidemic parotitis dropped by 40% compared to 2012, whooping cough and tetanus occurred sporadically.
/APA/