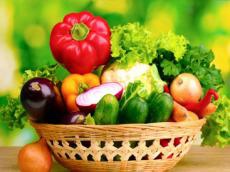 By AzerNews
Taking samples from a number of plants across certain parts of Azerbaijan has showed no genetic changes in any of the samples, a study conducted by an expert council reveals.
An Expert Council including specialists of the State Committee for Standardization, Metrology and Patent, National Academy of Sciences (ANAS), Agriculture Ministry, Environment and Natural Resources Ministry, as well as Health Ministry, conducted monitoring in Sheki-Zagatala, Guba- Khachmaz and Lankaran-Astara regions of the country.
The experts took samples for analysis. The study was aimed to identify and prevent the spread of genetically modified organism (GMO) in a number of Azerbaijani regions.
During the monitoring, Expert Council members met with farmers and informed them of the legal requirements in the area of ??identifying and preventing the spread of genetically modified food products.
Azerbaijan has joined a number of international environmental conventions to stop GMOs penetration on the local market. Nevertheless, experts believe, modified products widely spread in the country.
Around 95 percent of tomatoes, 95 percent of watermelons and 40 percent of potatoes are genetically modified in Azerbaijan. About 98 percent of the soya beans, which are widely used in food and cosmetic industries, are believed to contain GMOs as well, according to the head of the Azerbaijani Free Consumers Union Eyyub Huseynov.
GMOs, the result of a genetic engineering process, were created to be used in countries facing the possibility of famine and poor land conditions. However, plentiful Azerbaijani land is not among such countries and senses no need for GMO products.
The Azerbaijani legislation bans the import, distribution of genetically modified plants and their inclusion in the state register.
The Genetic Resources Institute under ANAS has recently developed a new method to determine the genetically modified foods. The Institute has purchased equipment to apply this method.
Scientists believe genetically modified foods threaten the biological diversity, and cause childlessness. Thus, a mechanism for preventing the spread of such products must be worked out.
The genetic reserves play a crucial role in the protection of biodiversity, providing continuous food safety and environmental protection, improving the condition of ferments, Genetic Resources Institute head Zeynal Akperov believes.
Study and conservation of these reserves in nature, focused collection and protection in collections, comprehensive research and rational use in breeding programs are the most important problems of our time, Akperov said.