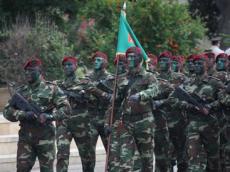 By AzerNews
Families of military servicemen killed or gone missing during active military service will be compensated by the total amount of their insurance in Azerbaijan.
It was mentioned in the amendment made to the "On Compulsory State Insurance of Military Servicemen" law in the plenary session of the Azerbaijani Parliament (Milli Mejlis) on October 29.
According to the amendment, if the court declares an insured serviceman dead or missing, or if the insured serviceman dies three years after the end of his military service, his family will be paid an allowance equal to 100 percent of his total insurance.
If the insured servicemen suffer during military service, or becomes disabled as a result of a disease within three years of the insured period, the allowance will be paid as follows: the first group of disabled people, 80 percent of the insurance, the second group, 60 percent, the third group, 40 percent, serious injury, 25 percent, and a slight injury, 5 percent of the total amount of insurance.