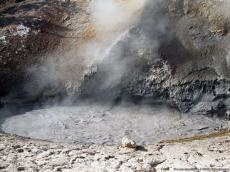 By AzerNews
A scholar at the Azerbaijan National Academy of Sciences (ANAS) Geology Institute Gulam Babayev will begin researches at Italy's University of Milano-Bicocca in November.
According to the ANAS Presidium, Babayev, who is a senior scholar at the Department of Geodynamics and Seismology, will carry out studies in Italy jointly with Italian scholar Alessandro Tibaldi. Together they will research earthquakes and mud volcanos, as well as familiarize themselves with modern technologies in this field.
The researches will be conducted with the support of the Science Development Foundation under the President of Azerbaijan.
The ANAS Geology Institute has 24 research departments, the National Data Center of Azerbaijan, created in 2003 at the initiative of a committee of the Comprehensive Nuclear Test Ban Treaty (CTBT), the center for collective use of scientific tools and equipment, and the Natural-History Museum named after Hasan Bey Zardabi.
The Institute promotes cooperation with nearly 30 foreign and international organizations and companies such as BP, ExxonMobil, Shell, Chevron, Unocal Corporation, Statoil, ConocoPhillips, INTAS, UNESCO, NATO, the Swiss National Science Foundation (SNSF), the US Civilian Research and Development Foundation (CRDF), etc.
Scientists of the Institute continue collaborative research with the Massachusetts Institute of Technology to study the geodynamic situation in the Caucasus collision zone.
Azerbaijan is equipped with 30 temporary and 3 permanent GPS stations - "Baku", "Shaki" and "Nefchala."