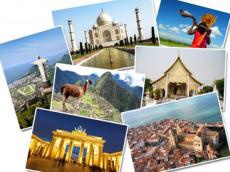 By AzerNews
Travel agencies should be more responsible in their work in Azerbaijan and control over these organizations should be increased, Culture and Tourism Minister Abulfaz Garayev has said.
Extensive discussions have been held in the Azerbaijan Tourism Association regarding the results of a monitoring carried out in hotels and hotel-type facilities in a number of cities and regions of the country in May and June, he said.
Garayev said serious problems were revealed during the monitoring, which involved representatives of the Economic Development and Health Ministries.
The meeting also discussed arranging workshops on management for executives of hotels operating in the regions, as well as issues related to holding monitoring in Baku hotels jointly with the Culture and Tourism Department of the capital city.
In September, the ministry said the licenses of four hotels in Guba, Khachmaz, Astara and Mingachevir regions were revoked as a result of monitoring conducted this year.
The share of tourism in the development of the non-oil sector is growing. The level of Azerbaijani tourism in the international arena grew by 9.9 percent in the first half of 2013. Over a million tourists visited Azerbaijan in this period, arriving mostly from Russia, Georgia, Turkey, Iran, and European countries.
The number of hotels in Azerbaijan has been on the rise recently. However, only 260 of the 514 operating hotels have obtained licenses. Currently, 221 licensed travel agencies operate in the country.
In order to drive the development of tourism, Azerbaijan is expected to participate in some 18 international tourism exhibitions in 2014.