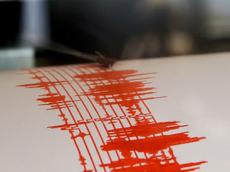 Republic Center for Seismology Service (RCSS) reported that an earthquake has been registered in the Caspian Sea at 09:35 a.m. The quake has been felt with 4.0 magnitude on Richter scale to 11 km north from Nardaran while with 4.0-3.0 in the Absheron settlements.
No report on damages and casualties.
The head of the information center of RCSS Vusala Rafiggizi said that as it was an ordinary tremor it doesn't call any disturbance regardless the it's notice in some coastal settlements.
/APA/