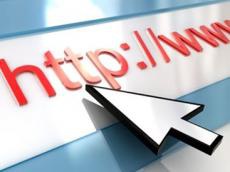 Source:
/AzerNews/
Online registration of national domain .az will begin from September 1, Azerbaijani Communications and Information Technologies Minister Ali Abbasov told journalists on August 23.
The Azerbaijani national domain .az is celebrating its 20th anniversary on August 23. Baku hosted a conference dedicated to the date and joined by international experts, including heads and representatives of Internet Corporation for Assigned Names and Numbers (ICANN) and national domain administrators from Ukraine and Russia on the same day.
Speaking at the conference Abbasov said the number of domains registered in the domain zone. az, is not so much yet, and requires new approaches to encourage its development.
"In today's world the number of active sites reaches about 250-300 million units. In Azerbaijan, the number of Internet resources registered in the national domain zone reaches 20,000. Approximately, there is one web-based resource registered in the domain zone. az for 10,000 sites, which, of course, is considerably low, taking into account, that the actual number of Internet users in the country reaches seven million," Abbasov said.
According to Abbasov, the launch of online registration will further increase the number of domain users.
"As for the cost, the rates for its registration and service are not high, however, as the number of registered domains rise, domain value can be revised," he said.
The Intrans company, registrar of the national domain, reduced the cost of second-level domains, Intrans CEO Faiq Farmanov said at the conference.
According to Farmanov, current cost of the second-level domains (com.az, net.az, biz.az, etc.), which previously cost 20 manat ($25), is 10 manat ($12) and the registration is free.
"We believe that this will give greater impetus to increase the number of registered domains. Significant growth in the number of registered domain names was registered in the last 10 years, total number of which now exceeds 18,000 units. Annual growth in the number of registered domain names is about 20 percent," Farmanov said.
Along with this, registration and technical support of domains for Azerbaijani educational institutions (edu.az) is free of charge, Farmanov said.
The .az domain began operating in August 1993. The cost of registration on the domain is 20 manats ($25). Annual cost of technical support costs the same amount.
Intrans, the first Internet service provider in Azerbaijan, was established in 1991 and is the first company in the country which started rendering high-quality services of Internet access.
Azerbaijan was the second country in CIS -- next to Ukraine -- to have registered its national domain.
According to the WHOIS website, 16,899 sites registered in the national domain zone are of the top level. The most popular second-level domain is com.az, which includes 710 registered websites. The third most popular domain is edu.az with 167 sites.