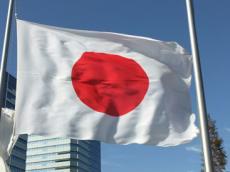 Source: AzerNews

The Japanese Embassy in Azerbaijan continues implementing projects in the country within the Grassroots and Human Security Grant Assistance Programme provided by the government of Japan.
Within the framework of the program, on June 14, the Japanese government completed the Project for Improvement of School Hygiene of Goychay City.
A grant agreement on the project was signed between the Japanese Embassy and Local Governance Assistance Public Union, an NGO, on February 11.
The project aims to improve the hygiene conditions for 896 students and 306 teachers through construction of new sanitary and sewage facilities at the school compound.
The total amount of the Japanese grant assistance for the project is about $123,342.
This is the first joint pilot project with the Japanese Embassy and UNICEF and municipalities in Azerbaijan. UNICEF Azerbaijan will be supporting this project through the provision of hygiene education manuals and training skills. These manuals present effective methods for assisting the behavioral change for safer hygiene. Further, UNICEF will be helping Local Governance Assistance Public Union to establish a collaborative mechanism with its partners.
Besides, the Japanese government has finalized its project aimed to improve the water supply system of Mazrali and Naharli villages in Azerbaijan`s Saatly region. On June 15, a handover ceremony of the project was held at Mazrali.
The project, which was implemented by the Japanese Embassy as part of the Grassroots and Human Security program, saw reconstruction of irrigation facilities in the villages. The number of beneficiaries is more than 2,000 persons.
The Japanese Grant Assistance for the said project amounts to $123,000.
The grant agreement on the project was signed in 2012 by the Japanese Embassy and Towards Sustainable Development NGO.
Japanese Ambassador to Azerbaijan Shusuke Watanabe attended the ceremonies over the completion of the two mentioned projects.
Grassroots and Human Security Grant Assistance Programme support projects aim directly at the improvement of living standards of the Azerbaijani people. Such projects may be implemented in the fields of poverty reduction, social security, infrastructure, public health and increase of income. The total number of projects contracted in Azerbaijan is now 166, and the allocated amount is $13,259,453.
The overall amount of Japan's Official Development Assistance provided for Azerbaijan is over $1 billion, covering a wide range of areas such as improvement of economic infrastructure, agricultural and social sectors, culture as well as human capacity development.
Diplomatic relations between Azerbaijan and Japan were established in 1992.