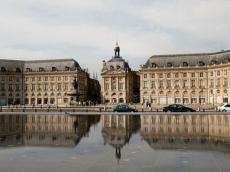 The French city of Bordeaux has hosted international conference titled "Islam and Secularism: The Azerbaijani experience and its reflection in France".
The conference was organized by The European Azerbaijan Society (TEAS).
Speakers at the event included official at Azerbaijan`s State Committee for the Work with Religious Associations Nijat Mammadli, Imam of Bordeaux Mosque Tareq Oubrou, president of Muslim Federation of Gironde Mouslim Charaffedine, professor Pierre Conesa, and head of the Bordeaux urban community Vincent Feltesse.
They praised tolerance in Azerbaijan, saying it had deep historical roots. The speakers hailed the Azerbaijani government`s efforts to preserve and develop traditions of tolerance in the country. They said Azerbaijan can serve as an example to other countries that want to build a tolerant society.
Azerbaijani ambassador Elchin Amirbayov noted the importance of carrying out experience exchange and building and strengthening dialogue among various cultures and faiths.
/AzerNews/