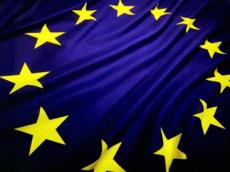 By
AzerNews
The European Commission's eTwinning network, which has encouraged 100,000 schools in 33 European countries to talk to each other via the internet, will now be accessible to schools in Azerbaijan after the start of the eTwinning Plus project.
The network will also be available to schools in Armenia, Georgia, Moldova and Ukraine.
European Commissioner for Education, Culture, Multilingualism and Youth Androulla Vassiliou says that eTwinning is a brilliant educational project with enormous potential to break down barriers.
The EU reported that the € 834,000 worth initiative would enable these countries "to join a massive virtual classroom in which pupils and teachers can learn more about their counterparts," helping youngsters to discover different cultures and traditions and to find out what they have in common.
The budget will cover coordination and the development of the new online platform (in English and Russian, with French and Arabic to follow at a later stage). The rest will be used to co-fund the partner support agencies, with € 80,000 envisaged for Azerbaijan, € 64,000 for Armenia, € 64,000 for Georgia, € 80,000 for Moldova and € 96,000 for Ukraine. The new platform will be progressively opening to other countries, starting with Tunisia.
In turn, Commissioner Stefan Fule, responsible for Enlargement and European Neighbourhood Policy, said the EU's increased involvement in education and vocational training "will help partner countries and especially the younger generations to be better equipped to respond to economic and social challenges in our neighbourhood."
eTwinning Plus is a pilot project initiated as part as the EU's Neighbourhood Policy, under the 'Contacts between people' Eastern Partnership platform, which aims to enhance dialogue with Eastern partners. Along with serving as a meeting point for pupils and teachers to share ideas, it will also enable schools to find partners for joint projects. In each of the EaP countries, a Partner Support Agency has been set up to select and assist schools.
The European Neighbourhood Policy (ENP) was developed in 2004, with the objective of avoiding the emergence of new dividing lines between the enlarged EU and its neighbors and instead strengthening the prosperity, stability and security of all. This ENP framework is proposed to the 16 of EU's closest neighbors, including Azerbaijan.
The ENP, which is chiefly a bilateral policy between the EU and each partner country, is further enriched with regional and multilateral cooperation initiatives: the Eastern Partnership, the Union for the Mediterranean and the Black Sea Synergy.
The Eastern Partnership, launched in Prague in May 2009, is aimed at the political and economic rapprochement of six post-Soviet states - Azerbaijan, Armenia, Georgia, Moldova, Ukraine and Belarus and the EU. The program does not provide opportunities for EU membership, but involves facilitating the visa regime, energy cooperation and the introduction of free trade zones.