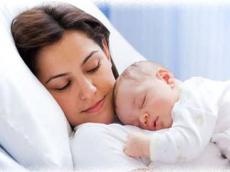 By AzerNews

According to the UN's latest report within the framework of the Population Projection, the population of Azerbaijan is predicted to reach 11 million in 2050, in contrast to the reduction trend expected in some other former Soviet republics.
According to the State Statistics Committee data for Jan. 2013, the Azerbaijani population has exceeded 9.356 million people. Men make up 49.6 percent of the total population, while the percentage of women is slightly higher -- 50.4 percent.
The population in some former Soviet republics is expected to remain the same or even decrease. In Ukraine the population will fall from 45.5 million to 33 million, while in Georgia it will dwindle from 4.5 million to 3.5 million and that in Armenia from 3.2 million to 3 million.
The tendency of population reduction will also be observed in Belarus -- decreasing from 9.4 million to 7.5 million by 2050. The 2 million population of Latvia is forecast to reduce by 300,000. The population is also expected to reduce in Lithuania, Estonia and Moldova.
Furthermore, the Chinese population is expected to reduce by 100 million by 2050.


According to the Azerbaijani statistics committee, some 22 per cent of the population is aged 0-14, while 72 per cent is in the 15-64 age group, and 6 percent is aged 65 and above.
Chairman of the committee on social policy of the Azerbaijani parliament, Hadi Rajably, considers the UN`s predictions approximately correct.
"Today, annual growth rate of the population in Azerbaijan is about 90,000 people. Like in the world, the tendency of urban population growth is also experienced in Azerbaijan," Rajably said.
Above all, population growth is related to economic development, flourishing statehood and good welfare of the people. This being said, one of the main aims of the state program on demography approved by a presidential order is the growth of population. Furthermore, the law "On social benefits" is intended to offer benefits for childbirth. Relevant documents relating to the protection of children's rights have been approved. With the support of the Heydar Aliyev Foundation, new school buildings and health facilities have been commissioned recently for children.
The State Committee for Family, Women and Children Affairs has prepared a proposals package that offers discounts for large families and other privileges. Also, mothers having 7-10 children might be named Hero Mother.


Furthermore, the draft of the long-term strategy for economic development of the country's population for 2011-2025, prepared by the Azerbaijani Ministry of Economic Development, forecasts the population at 10.7 million by 2025.
During this period, the planned activities include further fight against poverty, improvement of the pension insurance system, etc.
The project covers the formation of a labor stock market; measures for the protection of cultural heritage; pursuing a flexible policy on youth and sport affairs; effective regulation system of demography and migration issues; annual population growth rate; and other key goals.