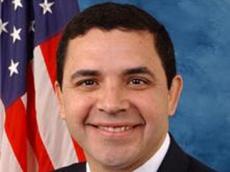 Azerbaijan`s energy supply feeds a large part of the energy needed in Europe, Turkey and Israel, said US Congressman Henry Cuellar, in the House of Representatives.
"They celebrate a culture of diplomacy, which they credit with surviving as a nation since humans began walking the Earth. A population of mostly Muslims, Azeris have long welcomed other faiths. They have a large Christian community, and a proud Jewish community as well as dozens of ethnic minorities.
Even before the United States gave women the right to vote, Azerbaijan gave women the right to vote. Women serve in their legislature. As the father of daughters, I wanted to see a Muslim country that was not the stereotype of how Americans often see a Muslim nation."
"Azerbaijan really does offer a remarkably different look at how developing democracies in the republics of the former Soviet Union can welcome people of all faiths, and institute the organs of civil society. They are a model for other developing democracies.
In the famous "Old City," ancient walls surround the old city of the 12th Century. This walk through history, mind you, is in the midst of a modern capitol city–a bustling city where infrastructure is constantly improving," said Congressman Cuellar.


/AzerTAc/