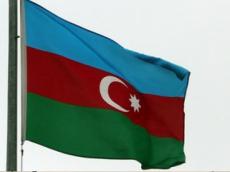 Azerbaijan`s delegation led by Minister of Culture and tourism Abulfaz Garayev has left for Vienna, Austria to attend the 5th Global Forum of the United Nations Alliance of Civilisations.
Mr. Garayev, is expected to deliver a speech at the forum as well as will hold a number of meetings with UN High-Representative for the Alliance of Civilizations Nassir Abdulaziz Al-Nasser, Director General of the UNESCO Irina Bokova, officials of international organizations.
At a time of dizzying change on a global scale, the Vienna Forum will focus on the promotion of Responsible Leadership in Diversity and Dialogue.
Cultural diversity and integrity are universal Human Rights and fundamental conditions of human dignity – at the same time, human rights facilitate the respect for and the protection of cultural diversity.
Only jointly can governments, private sector, civil society, religious communities, as well as academia, professional organisations, youth, and the media change obsolete narratives about "the self" and "the other". "Responsible Leadership in Diversity and Dialogue" appeals to leaders from all sectors acting in accordance with the fundamental principles of human dignity.
Decisions taken by national governments or transnational companies influence the lives of people all over the world.
Thus, by means of involving our greatest minds and the most creative and strongest opinion leaders in changing the perceptions of combating identities, it is imperative to find sustainable solutions for all of those challenges.

/AzerTAc/