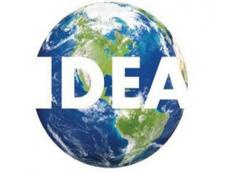 IDEA (International Dialogue for Environmental Action) announces the first ever Instagram photo contest "Take the best photo of nature, so that we will all like it!" in Azerbaijan in order to promote the beauty of Azerbaijani nature, make it more loved and increase special attention and care towards our fragile environment, IDEA told Trend.
All photos taken by Instagram and displaying nature of Azerbaijan and its component are available to participate in this contest.
The rules are very simple as users will be participating in the contest automatically by posting their photos on their own Instagram profiles by using hashtag of #ideanature and tag of "@idea_campaign"

Contest will be lasting until April 20, 2013 and 3 photos that will collect maximum "like"s of Instagram users will be awarded with: I place - iPhone 5; II place - iPad mini and III place - iPad 2, accordingly.
It should be noted that, one user is allowed to post up to 3 photos for participation in the photo contest.
Those willing to participate at the "IDEA Instagram exhibition" which will be first ever held in Azerbaijan are requested also to send shared Instagram photos to instagram@ideacampaign.org
It should be noted that, IDEA (International Dialogue for Environmental Action) was launched on July 12 2011 by Leyla Aliyeva, the vice-president of Heydar Aliyev Foundation.