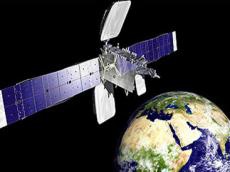 By
Azernews
Azerbaijan's first telecommunications satellite, Azerspace-1, reached the orbital position on Tuesday, the Communications and Information Technology Ministry said.
According to the ministry, the satellite trials will continue until early March, after which it will be fully leased to the Azerbaijani space agency Azercosmos.
The satellite will be managed by Azercosmos specialists from the main control center near Baku, while an additional control center is located in Nakhchivan, 450 km west of the capital city.
According to ICT Minister Ali Abbasov, the satellite will bring revenues from May 1.
The resources of Azerspace-1 will be used for ensuring safety of such projects as the Baku-Tbilisi-Ceyhan (BTC) and other oil pipelines used to deliver energy resources to Europe, which is currently provided by the Turkish satellite Turksat, Abbasov said on Tuesday.
The Azerbaijani satellite is capable of providing these routes with the necessary requirements for secure exchange of information and governance.
Abbasov noted that the Turkish satellite and French Hotbird are the only Azerbaijani competitors in the region.
Some 20% of the satellite`s resources will be used for Azerbaijan`s needs, and the remaining 80% will be available for commercial purposes.
Azercosmos has studied foreign markets and accepted the proposals of many countries to buy satellite space. Preliminary agreements were reached with some of them to lease satellite capacity.
Azercosmos takes part in international exhibitions, as well as works with local TV companies to provide them with the latest satellite technology to explore opportunities for selling Azerspace-1 resources.
The satellite exploitation term in the orbit will be up to 15 years. The satellite's services will cover Eastern Europe, Caucasus, Central Asia and North Africa.
Azerspace-1 was launched through Ariane 5 ECA rocket carrier owned by the French Arianespace company from the ELA-3 launch facility at the Guiana Space Centre on February 8.
The Azerspace satellite manufacturer is the US-based company Orbital Sciences Corporation. The satellite was designed to offer digital broadcasting services, Internet access, data transmission, and to create multiservice VSAT networks and provide for governmental communication.
According to the ICT ministry, the total value of the Azerspace-1 project is about $230 million, including expenses on the construction of ground control stations, staff training, insurance costs and launching.
According to the Azercosmos expectations, the satellite will fetch $500-600 million in 15 years.
Launch of two more Azerbaijani satellites -- a low-orbit satellite and another telecommunication satellite -- is scheduled for 2015 and 2016 respectively.