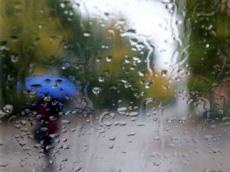 The National Hydrometeorology Department of the Ministry of Ecology and Natural Resources informs that cloudy weather is going to preponderate alongside an intermittent rain which will gradually cease in the second half of the day. Strong north-western wind will relent in the evening.
The temperature will be +3-5C at night, +5-8C in the afternoon.
As for the regions of Azerbaijan , rainy weather is expected to hold the main  daily course along with the sleet, snow in foothills and mountainous regions. Precipitations are going to little by little stop beginning from the western regions. Intermittently strengthening western wind will blow.
The temperature will be 1-6C at night, 6-11C in the afternoon, while 0-5C in mountains at night, -5-10C at high mountainous regions, 1-6C in the afternoon.
/eco.gov.az/