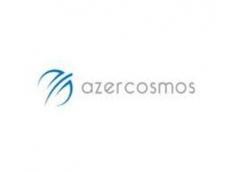 Azerkosmos OJSC has received "Bureau Veritas" international quality standard certificate successfully auditing ISO 9001:2013 in 2013 January.
According to the decree, Azerkosmos, whose share belongs to the state, is established under the Ministry of Communications and Information Technologies of Azerbaijan for launching the national telecommunication satellite of the country AzerSpace, its control and operational activities.
The powers of the overall assembly of Azerkosmos were entrusted to the Cabinet of Ministers, Ministry of Communication and Information Technologies, as well as the State Committee for Property issues of Azerbaijan.
The Ministry of Communication and Information Technologies will define directions of development of Azerkosmos. The ministry is also instructed to create a Council in Azerbaijan to study scientific and technical achievements and advanced experience in the sphere of space activity, participation in the due measures to conduct state policy in this sphere and preparation of proposals connected with the development of the sphere.
Under the order, the Cabinet was tasked with endorsing the statute and structure of the company within two months after agreeing it with President of Azerbaijan: ensuring the allocation of due funds for production and launching of telecommunication satellite, creating and building of the main and reserve Center of ground regulation of satellite in line with the international requirements on terms of their return. The Cabinet must ensure financing of Azerkosmos from the state budget.


/AzerTAc/