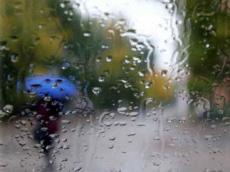 The National Hydrometeorology Department of the Ministry of Ecology and Natural Resources reports that Baku and Absheron peninsula are going to have a mostly cloudy weather accompanied with interrupted rain. Soft north-eastern wind will blow.
The temperature will be +0-3C at night, +3-6C in the afternoon.
As for the regions of Azerbaijan, occasional rainy weather will be observed sleety in some areas while snowy in mountainous and foothills regions. Western wind will waft and intermittently intensify. The temperature will be from -2 to +2C at night, +2-7C in the afternoon, while -4-9C in the mountains, -15-20 in high mountain areas at night, frosty with 0-4C in the afternoon.


/eco.gov.az/