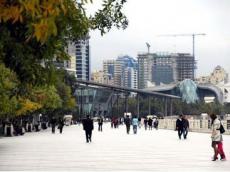 Continuous monitoring and the assessment of the activity of hospitals for in-patients, including an internationally comparative analysis of morbidity, deaths and surgeries will be possible in Azerbaijan, the Ministry of Health told Trend on Friday.
The ninth and tenth versions of the International Classification of Diseases prepared by the World Health Organization (WHO) have been translated into Azerbaijani. The new document will also allow the codification of all cases of morbidity, deaths, and surgical procedures in accordance with the international codification.
The document will be sent to inpatient facilities.
Trainings on this classification will be held for all inpatient physicians in February-March.

/Trend/