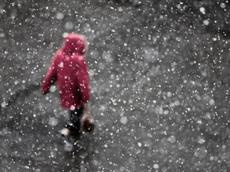 Tomorrow, the weather will be changeable cloudy and mainly dry in Baku and Absheron peninsula, the fog is expected in some places in the morning and evening. Occasionally intensifying south-west wind will be replaced by north-west wind in the evening.
 The National Hydrometeorology Department of the Ministry of Ecology and Natural Resources reoprted that the temperature will be 0-3 C at night, 5-9 C in the daytime.
The weather will be dry in Azerbaijan's regions and foggy in some places. West wind will blow and intensify in mountainous areas.The temperature will be -3-2 at night, 5-10 C in the daytime, in mountains -10- -15 C, in the highest mountainous areas -18- -23 C at night, -2-3 C in the daytime. The roads will freeze in the evening and morning.

/APA/