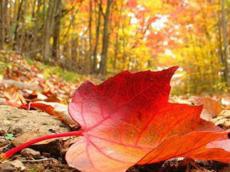 According to the National Hydrometeorology Department of the Ministry of Ecology and Natural Resources, variable cloudy weather will dominate, along with an occasional rain today.
In Baku and Absheron peninsula, northern wind will blow, will intermittently strengthen in the afternoon.  The temperature is forecasted to be +12-16 C at night, while rise up to +20 C in the first part of the day, and +12-16 C in the second half.
Lightning and rain is expected in some regions. Western wind will blow, while will intensify off and on.  The temperature will be +10-15 C at night, +18-23 C in the afternoon, +3-8 C in mountains at night, and +10-15 C in the afternoon.
Despite of the sense of discomfort created by contrasting change of weather condition in Baku and Absheron peninsila during November 2, the weather on November 3-4 is expected to be chiefly suitable for metereologically sensitive people.
/Today.Az/