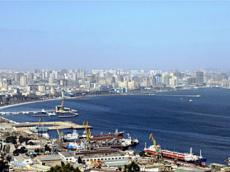 The Korean Center has today opened at the Khazar University. The event was attended by employees of the Korean Embassy in Azerbaijan, members of the Korean community in Azerbaijan and businessmen.
Addressing the event, Professor Hamlet Isakhanli, the founder and chairman of the Board of Directors and Trustees of the Khazar University, noted that Korean language occupied a special place among the languages taught at the university.
He said the Center would play an important role in teaching Korea`s language, history, literature and culture to Azerbaijani students. Korean ambassador to Azerbaijan Choi Suk-inn praised the importance attached by the Khazar University to promoting Korean language and culture.
He expressed confidence the Center would contribute to boosting the bilateral relations between Azerbaijani and Korean higher educational institutions.
Head of the department of Oriental Languages and Religious Studies at the Khazar University Elnura Azizova made a report entitled "Korean language and culture in the Caspian Sea".
The ceremony featured the launch of an exhibition dedicated to the Korean Alphabet Day.
/
AzerTAc
/