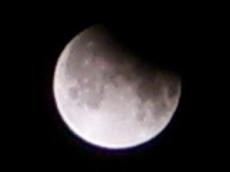 There will be a solar eclipse and partial lunar eclipse next month.
Shamakhy Astrophysical Observatory named after Nasiraddin Tusi of Azerbaijan National Academy of Sciences told APA that the solar eclipse will occur on November 14 at 23.39 by local time and last till 04.44. This phenomenon will not be visible in Azerbaijan.
Partial lunar eclipse will occur on November 28. The lunar eclipse will start at 16.18 and end at 20.51. Lunar eclipse will be partially visible in the territory of Azerbaijan.
This year's first partial lunar eclipse occurred on June 4, the first solar eclipse on May 21.
/
APA
/