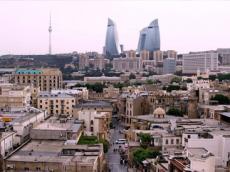 Taking into account the former rector of the Azerbaijan International University Elshad Abdullayev's appeal to Azerbaijani President Ilham Aliyev, an investigative group has been established comprising new staff under the prosecutor general. This relates to the on-going investigation of a criminal case over Abdullayev's missing brother Mahir Abdullayev and other matters as of October 13, 2003, spokesman for the Prosecutor General's Office Eldar Sultanov told Trend today.
He said that senior assistant to the Prosecutor General Elmar Jamal was appointed as the head of the investigation group.
Moreover, according to the law 'On the state protection of persons involved in the investigation process', dated December 11, 1998, if Abdullayev arrives in Azerbaijan, his personal safety as a victim in the criminal case will be guaranteed.
/
Trend
/