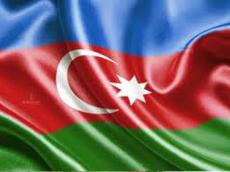 Azerbaijan is going to join in International Convention on Counterfeit Drugs, Deputy Health Minister of Azerbaijan Elsavar Aghayev told journalists, APA reports.
According to the deputy minister, the problem on counterfeit drugs always exists. The World Health Organization deeply concerns about this issue: "Counterfeit drugs trafficking to Azerbaijan has dropped to minimum as a result of the amendments made to the legislation. Counterfeit drugs can not find a way to Azerbaijani market. The perpetrators of this crime is being arrested in Azerbaijan according to the Criminal Code"
E.Aghayev noted that the so-called businessmen attempt to bring counterfeit drugs from India to Azerbaijan: "They may want to bring the drugs of famous European firms. But each series of drugs are put on the Azerbaijani markets after being checked".
/
APA
/