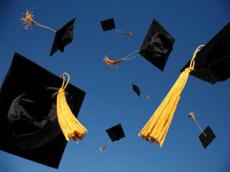 Higher educational institutions in Azerbaijan can get campuses moved outside of the Baku center.
Deputy Education Minister Gulu Novruzov says that the idea of Azerbaijani President Ilham Aliyev on the establishment of university campuses, as it was done by the Baku branch of the Moscow State University (MGU), sounded just this week.
"It is impossible to do something concrete for such a short time, but already in 2013 we will begin consideration of such a possibility. At that, it is not necessary to construct campuses at the expense of the government - in Azerbaijan there are many strong companies and business people who are able to become investors in this process," Novruzov said.
He also pointed out that the process of resettlement of refugees from university dormitories and repair of dormitories themselves is ongoing.
 
/abc.az/