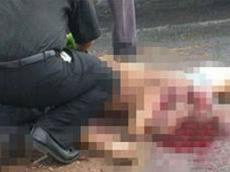 A brutal crime was committed in Baku, Yasamal District Police Office reported. The incident took place in Yasamal district, Murtuza Mukhtarov Street, at 16:00 by local time. Baku city resident, Asadullayev Elchin Alibala, 30, knifed his ex-wife Latifa Mammadova, 29, in the street. Mammadova died at site getting 6 knives injures.
Asadullayev was detained by the police. He said that the incident happened because of jealousy.
The police also said that Asadulayev is a journalist. But his work place has not been elaborated.
/
APA
/