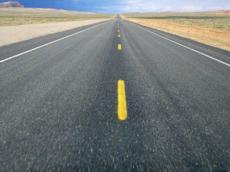 The reconstruction of the Agstafa - Poylu - the state border of Georgia highway has already been launched. Spokesman to the OJSC Azeryolservis of the Azerbaijani Transport Ministry Punhan Mursaliyev  said the length of the road is 59 km and  width  - 12 meters. 
" The highway is to be reconstructed in accordance with the modern standards. The  road will have two lanes. As part of the reconstruction works it is planned to construct  bridges and other road structures," Mursaliev said.
The reconstruction work, which began in 2011, envisaged to be completed in 2013.
/Day.Az/