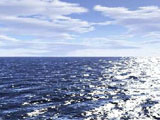 The Caspian Sea has a large and important potential for Iran's development, which country has not used before, İRNA news agency quotes Iranian Gilan Province head Ruhulla Kahramani, as saying.
He added that railway infrastructure and an airport exist in the Gilan Province.
Kahramani said that three more ports will be built on the Caspian Sea in the near future. "We intend to build Chamkhale, Kiyashekhre and Chabuksere ports in Lengerud, due to which a relevant program is under development," Kahramani said.
He added that the Chabukser port is designed to serve tourists. Kahramani noted that capacity of the Anzali port's loading and unloading facilities will be increased.
"Over the next 18 months, this capacity will be increased to 11 million tons. Thus, the Anzali port will become the largest port in the region," Kahramani said.
At present, five Iranian ports - Anzali, Noushahr, Abad, Gyaz and Neka operate on the shore of the Caspian Sea. Work is underway to develop the Astara port.
/
Trend
/