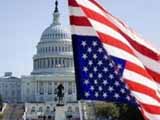 "Turkey wants peace in its region and wants to see all of protracted conflicts resolved" Turkish top official Minister of Defense Vecdi Gonul stated at the 29th annual conference on US-Turkish relations, co-organized by the Foreign Economic Relations Board, the Turkish-American Business Council and the American Friends of Turkey, which started October 17, in Washington DC.
The three-day gathering addresses aspects of the bilateral relationship between the two NATO allies with the theme "2010: Achieving Common Objectives."
Mr. Gonul pointed out on 18 October that, the fact that US Congress Foreign Affairs Committee passed the "Armenian resolution" this spring, almost became a tension in the US-Turkey relations, but Ankara believes that the US officials and Administration will manage to prevent the unwishful events.
Gonul said U.S. and Turkey are still allies. "Even as our views and approaches on some issues may differ, we are allies," said Mr. Gates in a speech before American Turkish Council Convention. "We share fundamental interests in the region, and our goals remain the same: a respect for sovereignty and rule of law, economic growth and development, and enduring stability and security."
The US Secretary of Defense Mr. Robert Gates in his address to the conference thanked Turkey for being a devoted ally.
The US-Turkey alliance is built on fundamental common interests, and the defense partnership between the two nations is as close as it has ever been, Gates said.
The secretary reaffirmed the US pledge to confront the PKK - a Kurdish terrorist group that has targeted Turkey, as well as its officials and military.
"In response to the rise of PKK terrorist attacks against Turkish military forces and civilians over the past year, the U.S. has increased its efforts to crack down on PKK criminal enterprises, enhanced its intelligence support, and reached out to our European allies to encourage them to freeze PKK assets in Europe," he said.
Gates also touched upon the need for NATO reform, and urged all NATO nations to support the new strategic concept that heads of state will discuss and vote on at next month's Lisbon Summit in Portugal.
Gates said he wants to keep the U.S.-Turkish relationship on track:
"The United States and Turkey have wisely remembered our friendship during times of agreement and disagreement, and it is incumbent for us to continue to do so," he said. "There is too much at stake for us not to do so –- for our prosperity, for our security, and for the credibility of our alliance."
Both the US and Turkish officials touched for a number of times on the Nagorno-Karabakh issue during the conference discussions. The US and Turkey stated their commitment to promote peace, security and stability in the region, and as part of it – help the Nagorno-Karabakh negotiations.
The two sides stressed their commitment to assist the peace negotiations and also pointed out that Azerbaijan is an important ally for both countries.
/APA/