The President pardoned 431 convicts, 37 out of which are women on April 3.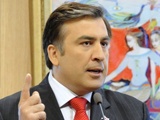 The Oblivion Commission sent recommendations for about 70 prisoners to the President.
The Patriarchate also sent a list to the President. Besides, the President has a right to pardon convicts personally.
As for the Standing Commission of Conditional Release, it made a decision on release of 66 convicts. Seven out of them are women.
/InterPressNews/