Turkish Red Crescent will send 9 tones of humanitarian assistance to Mongolia which was hit by strict winter conditions.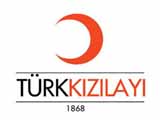 Turkish Red Crescent issued a written statement and said more than one million animals were destroyed in the wake of intense snowing. "Severe winter conditions started to have an impact on daily livings of people," the statement noted.
Upon a call from the Mongolian government for international assistance, the Red Crescent worked in coordination with the related institutions and decided to send 9 tones of assistance comprising blankets and foodstuff.
Temperatures plunged as low as minus 50 degrees Celsius (-58 degrees Fahrenheit) in recent weeks, after a long, dry summer that left farmers with too little fodder for their herds, the U.N. Food and Agriculture Organisation (FAO) said in a report.
/World Bulletin/