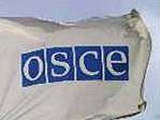 Georgia supports initiatives by Kazakhstan as the president country of OSCE and wishes success in their implementation, stated Paata Kalandadze, Ambassador of Georgia to Kazakhstan, at the meeting with Kazakh Speaker Ural Mukhamejanov.
Special attention was drawn to four "T"s - trust, tradition, transparency and tolerance, which had been proposed by Kazakhstan earlier.
This year Astana will summon an international conference on tolerance and summit of OSCE countries' leaders which is expected to favor reaching the aforesaid goals.
In talks on upcoming forum to be held after Istanbul meeting, it was mentioned that peoples should receive answers to all the questions disturbing them.
The ambassador passed on the Speaker an invitation from his Georgian counterpart, offering paying an official visit to Georgia in any time.
/Georgia Times/