Georgian President Mikheil Saakashvili stated that ten winter and several ski resorts would function in the country in 5-6 years.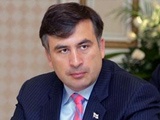 He said in Bakuriani, speaking at the presentation of tourism planning Anaklia and Mestiya, construction work here has been suspended because of the crisis. But now the roads are paved, water supply and sewage system are being built.
Construction in Bakuriani has been taken under a  strict control, the president said, adding that the government will not allow that it to be conducted randomly as it was in Gudauri.
Saakashvili believes it was the flaw of the government which that time was struggling with illegal construction in Tbilisi and overlooked processes in Gudauri.
"I want us to build in Georgia not new Soviet resorts, but new Davoses, new Saint Maurices, and there's nothing exaggerated in it," the President said.
The Georgian leader said that since February advertisement of Georgian resorts, information programs and videos on tourist potential of Georgia will be aired in all international channels, in particular, BBC and CNN, and will help popularize the country on intentional arena.
/Georgia Times/