The laboratory tests have proved that the recent lethal case of virus infection in Georgia was H1N1.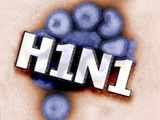 The tests confirmed that 27 year-old man died of the swine flu. The patient was held in the Ghudushauri clinic.
According to the official data, 19 individuals have died of H1N1 with 1,182 being infected with the disease.
Ten of them were registered during the past five days.
/Georgian Times/