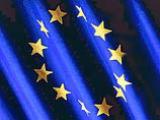 European Union member states on Monday rejected Saturday's presidential poll in the breakaway Georgian territory of Abkhazia, arguing that they do not recognize the region's independence.
"The EU has taken note of the 'presidential elections' held in the Georgian territory of Abkhazia on December 12. The EU does not recognize the constitutional and legal framework within which these elections have taken place," a joint statement from all 27 EU states said.
EU states have consistently said they will never recognize the breakaway regions' independence, and harshly criticized Russia for its support for them during and after the Georgian war.
"The EU continues to support Georgia's territorial integrity and sovereignty, as recognized by international law," the statement said.
A recent report commissioned by the EU concluded that Georgia had broken international law by attacking the breakaway regions at the start of the August conflict, but that Russia broke the law when it invaded Georgia in response.
/DPA/