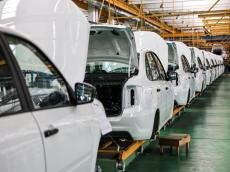 Ethiopia will launch the production of Russian Lada cars on its territory for the African market, Azernews reports, citing TASS.
"We'll see Russian Lada cars in neighboring countries in the near future, because they [Avtovaz] have already signed a deal with one of the Ethiopian companies," he said, adding that those cars will be produced in Ethiopia.
In particular, Russian cars may be supplied to Sudan and South Sudan, Kenya and Somalia, for example, the diplomat said and expressed hope that the production will start in the near future. Other Russian auto manufacturers "are showing interest now to go to Ethiopia to build assembling lines" as well, he noted. Two more companies are holding consultations with the Ethiopian side on that issue, the ambassador said.