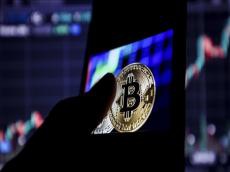 Two US Republican lawmakers unveiled a draft bill Friday to provide a clearer regulatory framework regarding cryptocurrencies, Azernews reports, citing Anadolu Agency.
"The current regulatory framework for digital assets hinders innovation and fails to provide adequate consumer protection," according to the bill -- Digital Asset Market Structure Discussion Draft.
"This functional framework would provide digital asset firms with regulatory certainty and fill the gap that exists between the authorities of the Commodity Futures Trading Commission (CFTC) and the Securities and Exchange Commission (SEC)," said the draft prepared by the House of Representatives Committee on Financial Services and House Committee on Agriculture.
The draft aims to give the CFTC authority over digital commodities and clarify the SEC's jurisdiction on digital assets offered as part of investments.
It also wants to provide customer protection for all crypto entities by requiring them to be registered with the SEC and CFTC.
"This discussion draft is a critical first step toward much-needed clarity for the digital asset ecosystem," said Rep. Patrick McHenry from North Carolina, who co-authored the bill.
"Our goal is to strike the appropriate balance between consumer protection and encouraging responsible innovation," he wrote on Twitter. McHenry is the head of the House Financial Services Committee.
The other author of the bill, Glenn Thompson from Pennsylvania, is the head of the House Committee on Agriculture. He said the draft tries to bring regulatory certainty to "novel and emerging technologies.