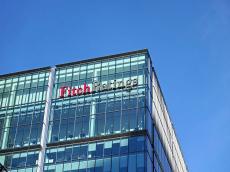 International rating agency Fitch believes that high dollarization is the leading cause of structural weakness for the banking sector of Georgia. The organization notes that deposit dollarisation has steadily fallen to 57.1%, supported by macro-prudential measures, but still well above the 'BB' median of 19.1% and structural weakness for the sector.
"The Georgian banking sector is stable and has generally sound credit fundamentals. The sector Tier 1 capital ratio improved 1.5pp in 2022 to 17.1%, regulatory non-performing loans fell to 4.0%, return on average equity is strong at 25% (9M22), and the outlook for profitability is good. The liquid asset ratio has risen to 23% helped by a sharp rise in non-resident deposits, and muted real credit growth of 5% (annualised) in 9M22", - Fitch notes.
According to the data of the National Bank of Georgia, as of December 2022, deposits of GEL 44.3 billion are placed in the banking system of Georgia. Of these, deposits of GEL 19.44 billion are kept in national currency, while GEL 24.8 billion - in foreign currency.