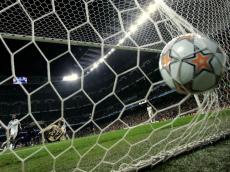 The Russian Football Union will orient itself towards the decision made by the Russian Olympic Committee (ROC) and the Russian Ministry of Sport regarding potential participation in the Asian Games, the Union press office told TASS Thursday.
On Thursday, it became known that the Olympic Council of Asia offered Russian and Belarusian athletes to take part in the Asian Games, under conditions set by the International Olympic Committee (IOC). One day earlier, the IOC offered to authorize Russian and Belarusian athletes that do not actively support the special military operation in Ukraine to compete in international championships as neutral athletes and under a number of conditions.
"Should any decisions on the initiative of the Olympic Council of Asia follow from the ROC and the Ministry of Sport, then we will discuss them," the Football Union said.
The summer Asian Games will take place in China's Hangzhou between September 23 and October 8. The competition program includes 40 different sports.