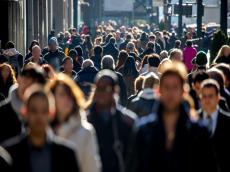 By  Trend
As of Oct. 1, 2018, the resident population of Uzbekistan has increased by 428,500 people (1.3 percent) since the beginning of 2018 and amounted to 33,085,200 people, the State Statistics Committee of Uzbekistan announced.
The urban population of the country amounted to 16,728,200 people (50.6 percent), the rural population – 16,357,000 (49.4 percent).
According to the information, the natural population growth in January-September amounted to 440,800 people, which is 34,000 more compared to the same period in 2017 (406,800).
The population density of the country as of Oct. 1 was 73.7 people per 1 square kilometer. The highest density is in Tashkent (7,478.8 people), the lowest – in the Navoi region (8.7 people).